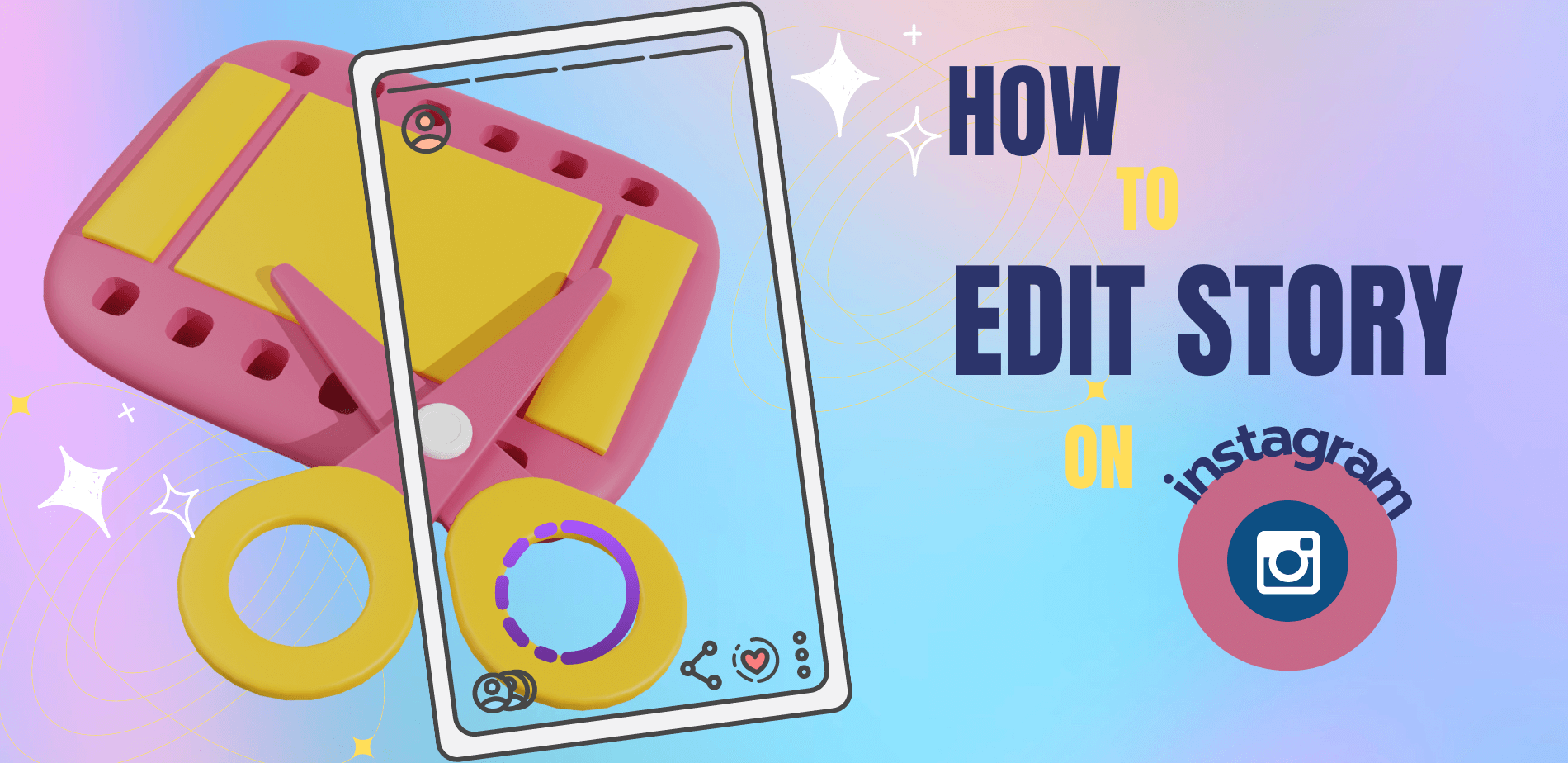 We are literally in the age of social media. Popular social media platforms take up most of our daily time. Perhaps the most popular of these social media platforms is Instagram. And everyone has a question about this excellent application. How to Edit Stories on Instagram
Are you ready to take your Instagram stories to the next level? Of course, you are! Who wouldn't want to add some pizzazz to their social media game? So, let's get down to business and learn how to edit stories on Instagram. 
First things first, let's talk lighting. Don't be the person who posts a dark and grainy story that looks like it was shot with a potato. Natural lighting is your best friend, so take advantage of it whenever possible. And if you're feeling fancy, try out some of the filters available to make your story pop. 
#1 Use Editing Tools
One of the easiest ways to edit your Instagram story is to use the editing tools available on the app. You can add text, draw, stickers and even choose from different filters to make your story stand out.
You can also adjust the size of the text, add different shapes and add photos to your story. Additionally, you can also adjust the tone, contrast, and saturation of the story. Experimenting with the editing tools will help you create interesting stories that will keep your followers engaged.When editing stories on Instagram, you'll have access to a variety of editing tools.
These tools can be used to create a unique story with a professional look. For example, you can use the crop and rotate tools to adjust the size and angle of the story. You can also use the brightness and contrast tools to change the colors of your story. Additionally, you can use the blur and vignette tools to add a more dramatic effect to your story.
How to Use Instagram Editing Tools
Of course, the best tool to edit your Instagram photos is Instagram's own editing tool. To use this tool, you can follow these steps.
Open the Instagram app and select the photo you want to edit.
Tap the Edit button (it looks like a horizontal slider icon) underneath the photo.
You will be taken to the editing screen where you can see a row of editing tools at the bottom of the screen.
The first tool is the Filter tool. Swipe left or right to choose from the available filters. Tap on a filter to preview it on your photo.
The second tool is the Adjust tool. Tap on it to see a list of options such as brightness, contrast, saturation, and more. Use the sliders to adjust the settings to your liking.
The third tool is the Lux tool. This tool automatically adjusts the brightness and contrast of your photo. Tap on it to adjust the level of intensity.
The fourth tool is the Rotate tool. Tap on it to rotate your photo clockwise or counterclockwise.
The fifth tool is the Crop tool. Tap on it to crop your photo. You can choose from a variety of aspect ratios or adjust the crop manually.
The sixth tool is the Straighten tool. Tap on it to straighten your photo if it's crooked.
The seventh tool is the Sharpen tool. Tap on it to sharpen the details in your photo.
The eighth tool is the Vignette tool. Tap on it to add a dark or light border around the edges of your photo.
The ninth tool is the Tilt-Shift tool. Tap on it to add a selective blur effect to your photo.
Once you're done editing, tap on the checkmark icon to save your changes.
You can use Instagram's own editing tool as above. Apart from this, there are different tools to edit photos.
Other Popular Photo Editing Apps
If Instagram's tools are not enough to edit your photos, we have listed 10 tools that you can use other than Instagram's editing tool. And also 10 excellent 3rd party apps that will allow you to edit your photos on Instagram.
#2 Add Music to Your Story
Adding music to your story is a great way to make it more engaging and exciting. Instagram has a library of licensed music that you can use in your stories. To add music, simply go to the music section of the editing page and search for the song you want to use. Once you've found the song, you can add it to your story and adjust the sound levels to create a unique soundscape.
#3 Share Your Story
After you finish editing your story, you can share it with your followers. You can share your story directly on your profile, or you can share it with specific followers by selecting the "share" icon if you only want to see your stories from the people you specify. In addition, you can also share your Instagram story on other social media platforms like Facebook or Twitter. You can also save your story to your camera roll and share it with your friends and family via messaging apps.
Tips for Making the Most of Your Story
When it comes to creating an engaging story, it's important to keep a few things in mind. First, make sure you have a clear focus for your story. This will help you decide which editing tools to use and how to structure your story.
Additionally, it's important to keep your story short and concise. Finally, be sure to use relevant keywords to help your story get discovered by more people.
By following these tips and using the various editing tools available on Instagram, you will be able to create engaging and visually appealing stories. Get creative and have fun editing your stories on Instagram!"